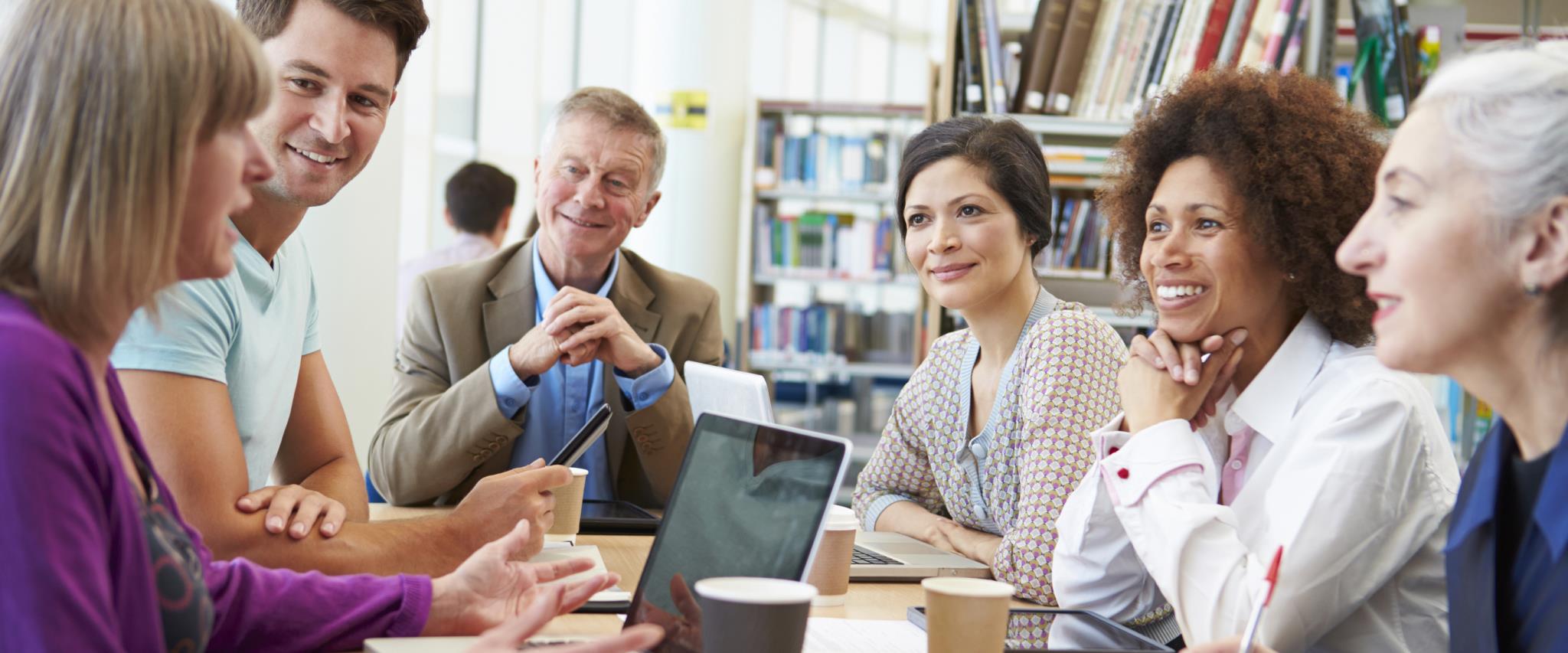 Connected Educator Series

Bringing effective instructional technology practices to every teacher's desktop.
The Connected Educator Series brings the ideas and practices of exceptional technology using videos streamed directly to the desktops of teachers and administrators, to play at their convenience. Videos are easy to access, easy to use and cost effective.
View a list of titles below, and for more information contact connectededucator@remc.org.
Knocking down walls: Connecting students with blogging: Nick Provenzano, an English teacher at Grosse Pointe South High School, explains how he and his students use blogs to make connections and build communities far beyond the walls of their classroom.
(11 minutes)
Wikis in the classroom: Amber Kowatch from Ludington's Franklin Elementary, shares how her second grade students use wikis to connect and reflect as they write. Amber gives fantastic ideas about different ways to use wikis at any grade level.
(13 minutes)
Skyping. Connecting.: Kim Powell, from Douglas Road Elementary in Lambertville, uses Skype to connect her students to classrooms around the country, have conversations with authors of books they are reading and learn from experts without even having to leave the classroom.
(11 minutes)

Using iPads for writing: When used the right way, iPads are an amazing tool for helping young learners. See how Ashley McDonald from Ludington's Lakeview Elementary uses iPads with her students to help them improve their writing.
(10 minutes)
Google apps in education: Google provides far more free resources for classrooms than just web searches. John Sowash, a Google certified teacher and trainer from Southfield Christian Schools, shares 10 ways to use Google apps in your classroom.
(15 minutes)
Clearing the path with UDL: Universal Design for Learning provides a lens that educators can use to make content accessible for all students. See how Kit Hard from St. Clair County RESA uses technology to "clear the path" for all learners.
(19 minutes.)

Video story problems: Bored by those dull story problems in your math or science books? Students complaining they'll never use what they are learning outside of school? See how Ben Rimes, from Mattawan Schools, creates video story problems to tie the real world into the classroom.
(14 minutes)
QR codes: QR codes are popping up everywhere. All that is needed is a smart device and students are able to easily access text, pictures, videos or even websites. See how Amy Baldwin, from St. Paul Lutheran Schools, has her students create QR codes, along with other ideas you can use in your classroom.
(12 minutes)

Video assessment: There are times when watching a short, student-produced video will tell a teacher more about what students really understand than an hour of grading papers ever could. See how Laura Bell, from REMC 13 and Stockbridge High School, has her students create their own videos in class to demonstrate understanding.
(13 minutes)

Moodle: Minutes to learn. A lifetime to master.: With so much talk about blended learning, how do we keep online content organized in a meaningful way for our students? See how Pam O'Brien, a media specialist at Great Lakes Elementary and REMC 7, uses a learning management system called Moodle to connect with her students.
(8 minutes)
Student news teams: Letting students tell the stories: Who tells the stories about all the great things happening in your school? See how Michigan teachers Brad Wilson and Greg Vieau of Michigan Center High School and REMC 15, and Mary Phillips of Dudley STEM School and REMC 12E, organize news teams in their schools to allow students to connect with their classmates and communities through news stories.
(15 minutes)
Digital storytelling: Explain it In your own "words": Having students explain something in their "own words" has moved beyond just paper and pencil. See how Karen Bosch, an art teacher and Apple Distinguished Educator at Southfield Christian Schools, allows her students to demonstrate what they understand using a wide variety of digital media sources.
(15 minutes)
BYOD: Bring your own device: We have heard a lot lately about Bring your own device in schools. But are devices distracting toys or engaging tools for students? See how Gary Abud, Michigan Teacher of the Year 2013-14 and a chemistry and physics teacher at Grosse Pointe North High School, has created a classroom culture where students are able to use their own cell phones, tablets and laptops to connect and collaborate in ways they weren't able to before. (15 minutes)
Getting 0rganized, digitally: How can we keep our digital content organized? See how David Prindle, from Byron Center High School and REMC 8, uses LiveBinders to arrange multiple types of digital media for his students to access easily.
(10 minutes)
Reviewing content the SMART way: How do we keep interactive SMART Boards from becoming really expensive chalk boards? We let our students use them! See how art teacher and SMART Exemplary Educator Amy Gaughan, from Miami Elementary and REMC 18 S, uses her SMART board to let her students be actively engaged in their learning.
(8 minutes)
A collaborative success story: Working together, educators can make history relevant and meaningful for their students. See how Lakeview High School librarian Gigi Lincoln, and history teacher Scott Durham, collaborated to create amazing learning experiences centered around the Holocaust. They made a lasting impact on students and the community.
(21 minutes)
All in one pace: iTunes U in the classroom: With more and more iPads making their way into the classroom, teachers are looking for a convenient way to combine all their content into one place. See how Rebecca Wildman, a teacher at Boyne City Elementary and Apple Distinguished Educator, uses iTunes U to organize content her students can easily access anytime they need it on their iPad.
(14 minutes)